Directed by Alex Mouth and produced by Efe Tamiyah, "Strive" is an upcoming movie that will screen on the 7th of March, 2013 at Sheraton, Abuja.
The movie written by Success Ojo, features Yemi Blaq, Bimbo Manuel, Emmanuel Frank, Kunle Coker, Bryan Okwara and Uru Eke.

[toggle_box title="Story" width="Width of toggle box"]
The disappearance of his younger brother at age eight (8) and the death of his parents at age 13 made Ray Osas Omorodion into the person he now is. Subconsciously blaming himself for his brother's disappearance, Jay now has the messianic tendency of saving others even if it throws him in harm's way.
One person he has now come to value like a brother is Frank Ogaga. Their bond grew through the orphanage they found themselves. Bruno's like family to him, and although they had varying views on how they perceived life, they loved each other (even if they never said the words). Leaving the orphanage together, they become street hustlers and pick pockets although their approaches to it differed. Once they were two, now four – including Jenny Okafor whom Jay sees like a sister and Bruno likes; and Swag (Ayo Popoola) their drug addict buddy;
Jay suddenly wants out of this life especially after meeting Sophia Olanrewaju – the lady he has feelings for; he straightens his act working in a bar and helping people. Jenny soon follows suit. Jay's smart and has goodness about him, trying hard to stay out of crime and hoping to someday be a broadcaster. Bruno's the complete opposite with a growing hate and a nag for crime. Believing it's the only way for people (not smart) like him. His dream is to be the leader of the big league (the most notorious gang in the area).
An encounter with Bode Jordan-Akintunde (BJ – leader of the Big league and owner of Jordan's Haven) further separates the two, and a little insight given by Scar (Samson Smart – a snitch) on BJ's activities placed the two on opposing ends with Bruno joining the big league and committing crime, and Jay a sabotage. More like a crime fighter.
Things complicate when Swag dies of drug overdose, and further when Scar is killed by BJ. Jenny gets caught up in Jordan's haven and has senator Okoli (a business associate of the haven) on her trail, which she almost kills. Jay now has to trade himself for Jenny. BJ's not a clean business man so he keeps the two. The senator now has Jenny, BJ has Jay
BJ tells Bruno the last test to becoming number two (2) is killing Jay. Bruno tries but does not have the heart for it. BJ does the job himself. Bruno survives, thanks to a dog tag he made of his mothers silver slab with her treasured advices crested on it. Sophia gets her dad to call the police not on BJ's payroll; BJ and the big league are rounded up by the police. The haven's activities end
The lives of these two orphans set the center stage of this movie as events of love, hate, quest and other dynamics of the Nigerian environment are brought to the fore, giving the movie a savor of sub-stories.
[/toggle_box]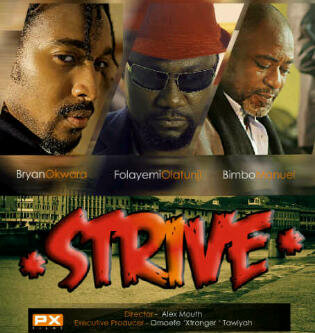 African Magic in collaboration with Kunle Afolayan presents "The Tribunal" starring Omotola Jalade Ekeinde, Funsho Adeolu,Bimbo Manuel, Nobert Young, Caroline King, Ade Laoye and Damilola Ogunsi. Set within a contemporary Lagos narrative, fate [...]
B.I.G is a comedy movie about a ghost who is scared to go to heaven because he doesn't have a soulmate, so he convinces God to give him three days to fall in love. He is then paired with the cantankerous firecracker Ijeoma, who will do anything to save [...]
Charles Uwagbai's "Esohe" is a story of undying love, unflinching loyalty, deviously woven intrigues and traditions. It stars Jimmy Jean-Louis, Chris Attoh, Jemima Osunde, Monica Omorodion Swaida, Desmond Elliot, Bimbo Manuel, Toyin Abraham, Misty [...]